Liaison Panel launches with a 'marathon' community fund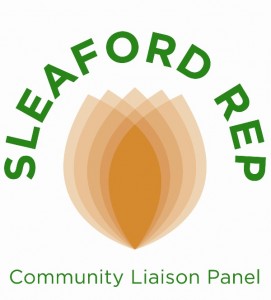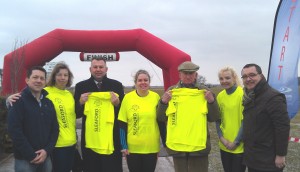 A new Community Liaison Panel is out of the starting blocks after awarding its first funding grant to this year's Sleaford Half-Marathon. The Panel is a partnership between the owners of the Sleaford Renewable Energy Plant, Eco2 Lincs, and North Kesteven District Council, Sleaford Town Council, and Kirkby-le-Thorpe Parish Council. Its role is to oversee the delivery and distribution of £285,000 of Community Funding that is being provided by the Sleaford Renewable Energy Plant.  The Panel has various funding streams that are intended to enhance the economy and environment of Sleaford and the surrounding area.
Panel Chair, Cllr Richard Wright said:
'The Sleaford Renewable Energy Plant is not only bringing green investment to the local area but is also providing significant financial benefit to local amenities and communities. The Liaison Panel has been established to deliver and distribute the £285,000 worth of community funding that has been committed to by the Eco2 Lincs. I am delighted that the Panel has chosen to start with sponsoring Sleaford Striders' Sleaford Half-Marathon which not only attracts competitors and visitors from the region but from across the country as well.
On behalf of the Panel I invite groups and organisations from Sleaford and Kirkby-la-Thorpe to come forward to apply for grants from the Community Fund which can range from £500 to £20,000 to help their work in our communities.' 
The Half-Marathon is the first to receive a £2,000 award from the Panel's new Community Fund.The Community Fund is an allocation of £120,000 that the Panel aims to distribute over a three year period. The Panel aims to distribute £40,000 per year and will be split equally with an annual allocation of £20,000 towards projects in Sleaford Town and £20,000 towards projects in Kirby le Thorpe Parish.
Application forms and guidelines are available by visiting the Panel page on the Sleaford REP's website. 
Pictured at begging of the Sleaford Half-Marathon left to right are:
Matt Lennard (Half-Marathon Co-ordinator & Sleaford Strider), Lisa Ashcroft (Sleaford Strider), Cllr Richard Wright (Chair of Liaison Panel & North Kesteven District Councillor), Kathy Radley (Sleaford Strider), Cllr David Dickinson (Member of the Liaison Panel & North Kesteven District Councillor), Sasha Oliver (Sleaford Strider), Mike Harrison (Communications Manager, Sleaford Renewable Energy Plant).
ENDS