Sleaford REP Liaison Panel helps kick start Sleaford Tri3 Club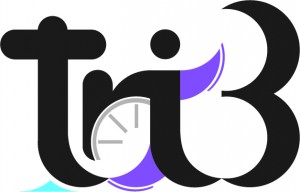 Sleaford REP Liaison Panel has help given a £1,000 grant to a new triathlon club in Sleaford which launched with great fanfare and support recently. Sleaford has many novice and experienced athletes who either already do triathlon events or are new to the sport and looking to do their first event in 2014.Training safely, learning the concept of the sport with others and enjoying all 3 disciplines together are a key part of this process and something that did not exist in the area. Many have come from the already existing running, swimming and cycling clubs, which is fantastic and this now provides further opportunity to be involved in what is becoming a rapidly growing sport as a result of the Olympics in 2012.
The club has also received outstanding support from the teams at NKDC, Sleaford Leisure Centre and Carre's Grammar School. With the funding from REP we have been able to provide an Open Day at the LC to bring everyone together and encourage new members, helping the club to grow, be successful and sustainable. The Open Day was a huge success with lots of people attending from a diverse group of experience, ability and age.We started with an early morning swim session, followed by a 'brick' session in the studio [bike/run] and a group bike ride during the afternoon.
Many new members joined on this day and lots more since that day early November. Our Club swim session has 37 on the books with, 26 regular attending. A group bike ride leaves the Craft and Design Centre each week on a Saturday morning for 40+miles and there are now 2 bike/run sessions each week. This is just the beginning and due to the overwhelming response the club will be able to provide a number of specialised workshops in the New Year, a new coached run sessions and are currently planning the launch of the Junior Tri sessions for February 2014.
For more information visit: http://www.tri3.co.uk/sleaford-triathlon-club.php