Ceremonial switch-on of Sleaford's district heating system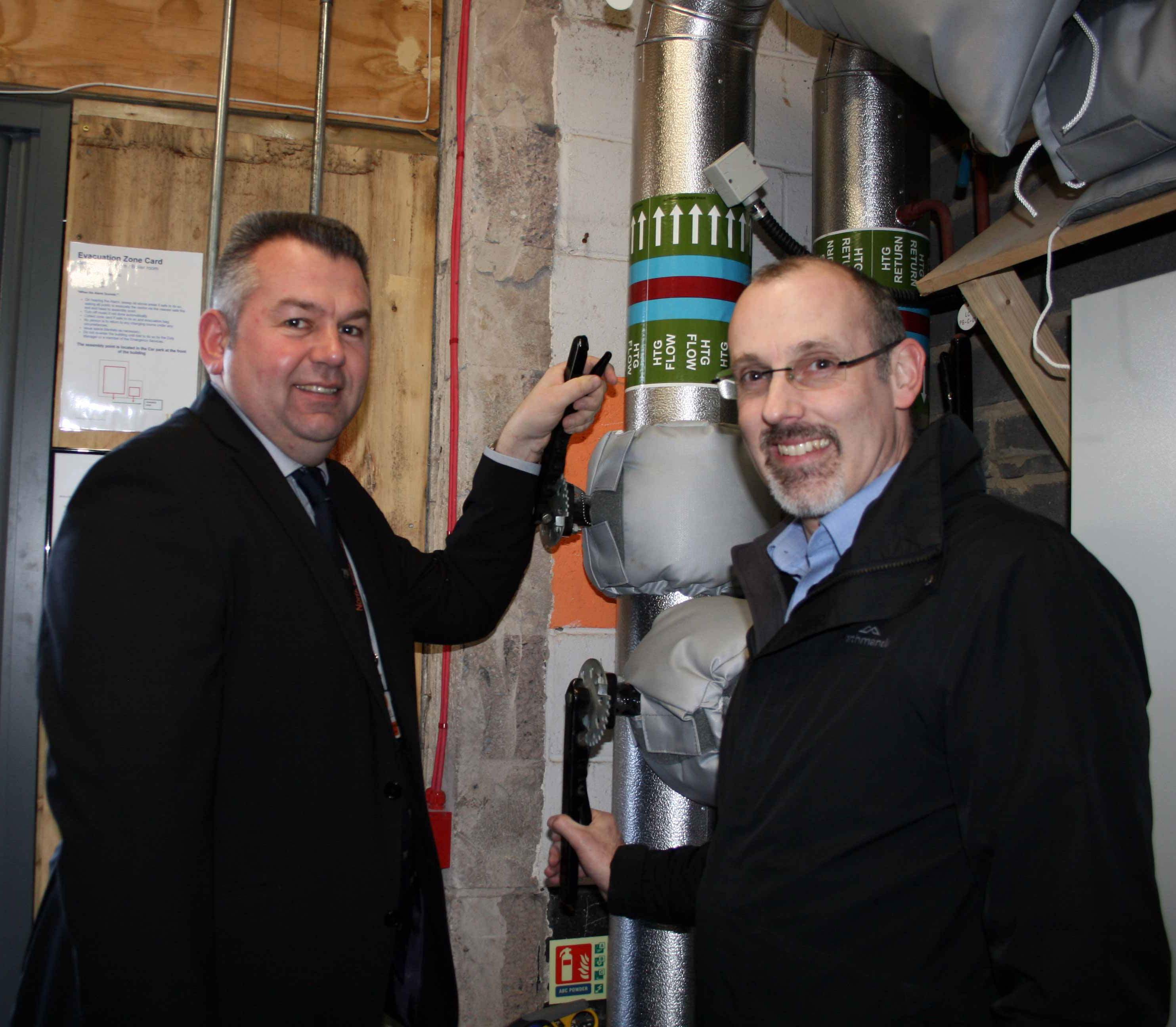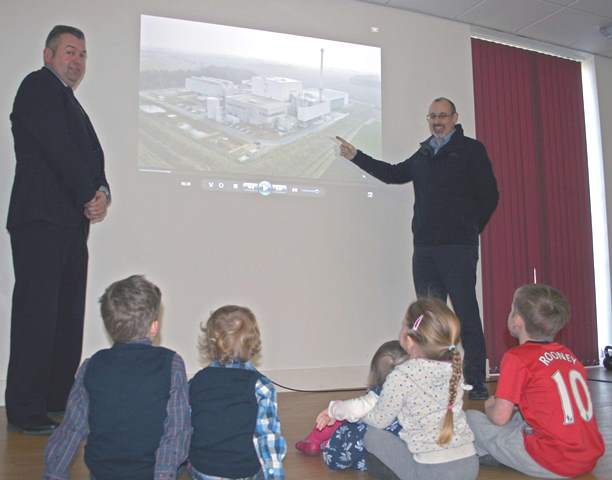 Representatives from Glennmont Partners, NKDC, 1Life, William Alvey School pupils, and Sleaford and District Bowles Club gathered this week at Sleaford Leisure Centre to ceremonially switch on the new district heating system.
The system harnesses surplus heat generated by the Sleaford Renewable Energy Plant (Sleaford REP) and is used for heating five local community hubs through a piping system, which runs under Boston Road and under the River Slea. This heat is provided by the Plant free of charge for twenty-five years - saving an estimated £2million in energy costs as a collective over that period.
Geoff Hoffheinz, Technical Manager for Glennmont Partners, who own Sleaford REP, attended the ceremony and said:
'Sleaford REP is our flagship investment project and the district heating system takes the Plant's renewables concept to another level. For the Plant uses a renewable fuel, sourced in the local agricultural community - powering 65,000 homes, but also has an efficient system that provides free heat to amongst others the beacon Sleaford Leisure Centre.
Having looked around the brilliant Leisure Centre, I think it's quite fitting that this 21st Century facility is heated by a 21st Century efficient, renewable heating system. Overall we believe this is a win-win for all concerned and credit should also be given to the vision and drive of NKDC for helping bring this all into being.'
At the ceremony NKDC's Cllr Richard Wright, with executive responsibility for sustainability, spoke about how significant renewable energy is to local communities and how important the Plant is as a beacon project nationally. Local school children were also able to watch a short video on how 240,000 tonnes of straw is locally collected and then used in the plant to fuel their school and the leisure centre.
Cllr Wright said: "The creation of the plant was an exciting project for the District Council to be involved in, as we believed this was the kind of greener energy production and technology we supported. Plus there was the significant investment in the local economy, a £120,000 community fun and the free heat to a number of community buildings, like our award winning Sleaford Leisure Centre.
"The free heat is a huge boost in our efforts to cut carbon emissions and rely less on non-renewable fuel to heat our facilities. I would like to thank Glennmont Partners, Eco2, and the team at NKDC to ensure we could benefit from such a great scheme."
The district heating system provides free heat to: Sleaford's Leisure Centre, Sleaford Bowling Centre, Sleaford Town Football, William Alvey Primary School, and North Kesteven District Council's office in the town.
Pictured turning the valves at Sleaford Leisure Centre and with children from William Alvey School are: Cllr Richard Wright (left) and Geoff Hoffheinz (Right).